As you've noticed, there are a lot of piano teachers in Utah. I joke that you can't go to a public place like a store without tripping over one. :o)
The following link is a great article explaining whether or not your child might be ready for music lessons
. http://www.musicteachershelper.com/blog/when-is-my-child-ready-for-lessons/
If you have reached the point where you already know they are then please consider the following. :o)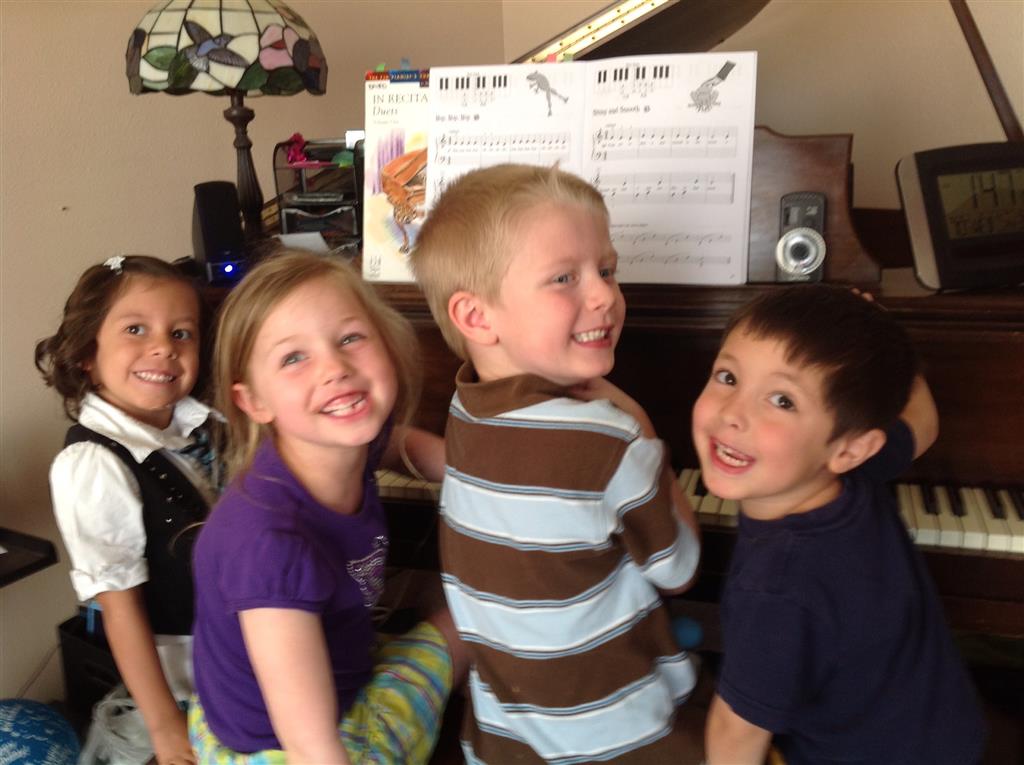 Each family has distinct personalities and needs so to help you determine if I am a good match for you and your family please click on any of the following links located above, (My studio: A Multisensory Approach to Music; or About Me ), for more details but to summarize my studio, it has three main goals.......
1- To help you and your child determine how serious your student is in regard to learning the piano. It takes most children a minimum of 4 to 5 years before they have enough experience and music background to help them decide if they would like to study the piano long term. I teach with the idea of helping them and you discover if they have this desire. I keep lessons low key, have monthly group class, and offer a Piano Camp in December while we decide together whether or not this is where they would like to focus their energy.
2- Financially Supportive for Families I intentionally keep my prices manageable. From a financial stand point you save on lessons until you and your child know without a shadow of a doubt how serious they want to take piano. :o) I also maintain limited barter slots for financially needy families.
3- Multi-Sensory Teaching which is great for all types of students.Each child is treated as an individual with lessons geared specifically to meet their unique needs.Students who.....
*Have various learning styles, (tactile, kinesthetic, visual spacial, etc.)
*Struggle with self confidence or anxiety
*Have a learning disability
*Are elementary school aged or younger, (though I do teach all ages).
*Or are the average, "traditional" beginning or intermediate leveled student
FYI: Did you know there's a discount when three or more students are from the same family? Having six children, I understand how expense life can get. If I don't mention this discount, please remind me! :o)